Bobby Harden Downloads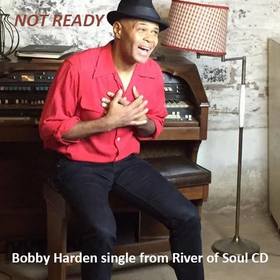 Bobby Harden – front man for The ORIGINAL BLUES BROTHERS BAND – still led by STAX records icon Steve Cropper and sax legend Lou Marini - has released a new single from his great second CD "RIVER OF SOUL." Produced by fellow BLUES BRO. and Musical Director of SAT.NIGHT LIVE , LEON PENDARVIS, "RIVER" has garnered attention for Bobby's solo career internationally, and has also gotten him many dedicated new followers.

Bobby is now releasing this second single and video-https://www.youtube.com/watch?v=zltELYbEm_M from "RIVER." "NOT READY" in conjunction with a new ORIGINAL BLUES BROTHERS BAND album to be released on SONY/Severn Oct.6th.

---